Opening hours during Christmas holidays
Tuesday, 4. December 2018
Dear clients
We would like to inform you about our opening hours during Christmas holidays:
Friday, 21 December 2018 – Wednesday, 2nd January 2019: Closed
Thursday 3rd of January 2019: Open (7:30 am)
We wish you and your family a Merry Christmas and a Happy New Year with lots of new projects and inspiring moments!
Kind regards
Your Sigerist-Team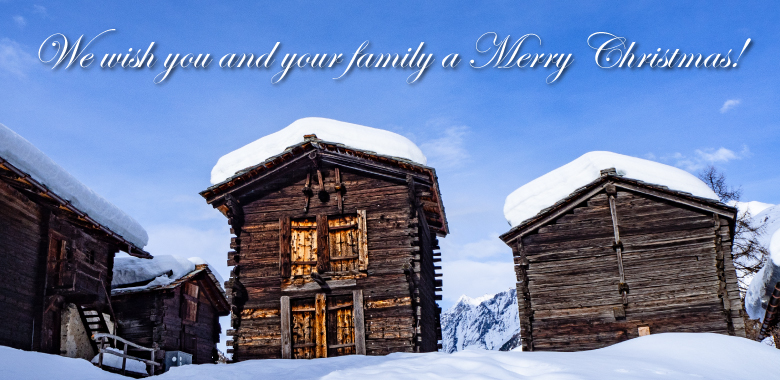 Our new export website is online
Thursday, 26. July 2018
Dear customers, we are very pleased to inform you about this news: We have recently launched a separate export website dedicated entirely to our export business.
www.sigerist-export.com
Sigerist export products
On our new export website you can see all products developed and produced by us, which are also intended for export business. You can choose from the following categories:
In the section "News" you can also see important information about our products as well as new products.
Find the right product faster
You can now filter the products according to various criteria so that you can find your product quickly and easily. For example, a material such as stainless steel (INOX) can be filtered and all products made of stainless steel are displayed. Additional criteria, such as load capacity, diameter and screw thread can also be added to the filter.
Clearly structured product overview with many photos
For each product you will now see various pictures and photos, such as different views and technical drawings. If you move the mouse over a product in the product overview, the view changes to the second image – for example, all products made of stainless steel (INOX) are provided with a corresponding symbol image. In general, our new export website is very easy to use and clearly arranged. The search function is another help to find your way around. For each product, you will also see related and matching products that might also be of interest to you.
Do you have any questions? Please contact us either by telephone on +41 52 644 34 00 or by e-mail at info@sigerist.ch and we will be glad to help you.
We hope you enjoy browsing through our new export website.
Shaft Coupling
Wednesday, 27. June 2018
The shaft coupling made of polyamide has the following advantages:
comparable characteristics as shaft couplings made of aluminium
low tare weight
low price